HDPAC supports American policies that:
HDPAC supports common sense policy that helps Haiti deal with its many issues from poverty to illiteracy to corruption.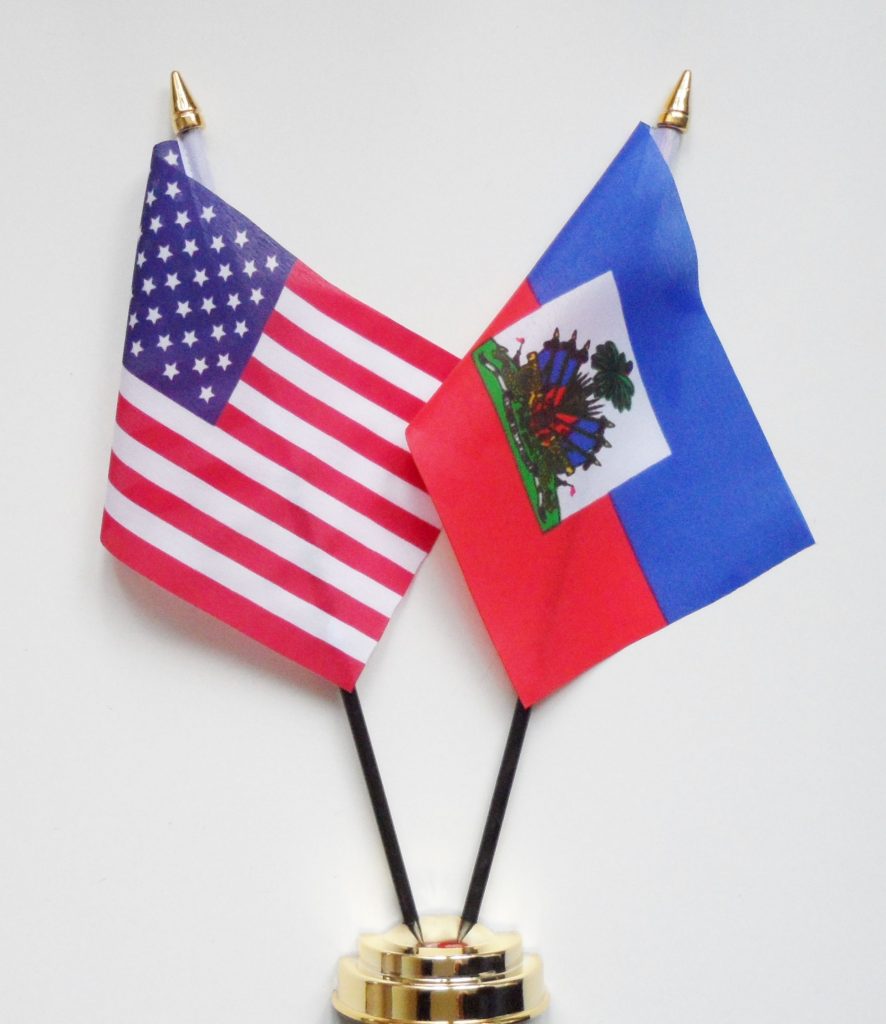 Currently, U.S. aid to Haiti is often channeled through international organizations, including non-governmental organizations (NGO) which make the situation worse because of lack of cultural understanding and cooperation between the stakeholders. HDPAC supports foreign aid to Haiti that has direct impact on the Haitian people which allow them to move out of poverty.
On May 18, 2021, four members of Congress (Gregory Meeks, Chairman of the Foreign Relationship Committee and three other Congress persons ( Rep. Val Demings (D. Fl), Andy Levin (D.MI), Yvette Clark (D. NY) and Ayanna Pressley (D.MA) announced the formation of House Haiti Caucus. The members issued the following Statement:
"We come to Congress with vastly different backgrounds and from all corners of our country, yet we have found common ground in our deep commitment to the Haitian people and their wellbeing, as well as an intense desire to see Haitian democracy thrive. With this caucus, we will work for a Haiti free from corruption, violence, repeated violations of civil and human rights, and economic and public health crises. The ruling elite in Haiti has not served the people, but we have full confidence that if given the opportunity the Haitian people can overcome this challenge and establish a strong democracy that has justice and opportunity for all.
"This should be a turning point in the relationship between the United States and Haiti. There is no excuse to repeat past mistakes. Instead, we will lift and listen to the Haitian voices that must shape a democratic future that will serve all of Haiti's people, not the few. To this end, we must proceed with policies that will foster a real relationship that engages meaningfully with the broad sweep of Haitian civil society in defense of Haiti's democracy and civil rights. We strongly support a Haitian-led democratic transition.
"As the founding members of the House Haiti Caucus, we welcome any colleagues who wish to join us in pursuit of a more just foreign policy that puts the needs and aspirations of the Haitian people first. We hope that this caucus can serve as a convening body for those who wish to hear from Haitian civil society leaders or organize legislative actions concerning Haiti, and as a partner to work alongside the Biden administration in forging a new path forward for our country's relationship with Haiti.
HDPAC.ORG supports common sense American policy that helps Haiti deal with its many issues from poverty to illiteracy, to good governance, and to a stable democracy.